CCPM software for Starters, Businesses, and Enterprises. Find out what fits your company best by filling in the form on the right.
1. Choose your product(s)

Includes everything to run a Multi-Project and CCPM Operation together with resource management.
LYNX Critical Chain Project Planning and Execution

LYNX Release Wizard (multi-project staggering)

LYNX Task, Time and Progress Tracking

LYNX Multi-Project Resource management

LYNX Monitoring and Reporting
Users who have the role of Executives, Project Manager, Portfolio Manager, Pipeline Manager, Product Owner, Product Owner, Team Manager, Resource Manager, Department Manager and Task Managers who are responsible for assigning resources.
Users who have the role of task manager and are responsible for starting and reporting progress on tasks or work packages / management and reporting users with the role of "Workspace Reader"
Users working with the LYNX TameFlow Taskboards and the LYNX Cards View only
LYNX pipeline mode and realign wizard

LYNX document management system

LYNX workflow automation for reports and notifications
Allows you to manage and monitor your cash-flow and Track actuals against Budget.  Stay tuned – more information will follow soon.

Active Directory Integration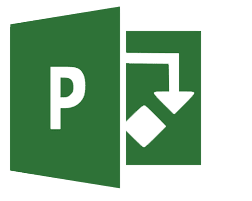 Microsoft EPM Integration
The LYNX Software Licenses are standard available on the basis of monthly subscription fees, including an unlimited number of active projects and as many skills or resources as you need (unlimited).
The LYNX Business Bundle is applicable up to 20 users. The LYNX Enterprise Bundle starts from 20 users.
For Enterprise customers it is also possible to "purchase" the LYNX licenses, with an annual fee for support and maintenance.   If you would prefer this license model contact A-dato.
If you are running a small business operation with less then three users, our software is free to use. Plan, start, focus and finish your projects with Critical Chain (CCPM). Experiment with LYNX TameFlow Task-boards and Agile workflows! All for free!
Yes, you can try the business and enterprise bundle, including the plus bundles, for 30 days at no costs.
If you are running a small business operation with less then three users, our software remains free to use
If you are a student or if you want to work with LYNX for educational or academic purposes, LYNX is available at no costs. Send your request for a free academic license to support@a-dato.com.
Note that if you just need less then three users, our software is free to use, also for educational or academic purposes.
When you download the LYNX software, we automatically take care of all hosting for you and your LYNX workspaces are set-up in and running from the cloud.
This is generally the best option if you want to get started quickly and easily, and for don't want to manage the technical complexity of hosting yourself.
It is also possible to choose for "Private Cloud" hosting or "Self-Hosting".  Contact us to learn more about these options.
The combination LYNX and LYNX TameFlow are fully covering the management of tasks, subtasks, Issues, User-stories, without additional tools.
At the same time, if you are already using JIRA for your teams, it is good to know that a standard integration between LYNX TameFlow and JIRA is available.