Take our 'Plan, Start, Focus, Finish' tour, showing some of the cool features Lynx and TameFlow have to offer.
Build your new project(s) with Lynx easy-to-use project editor or insert a new project quickly from a pre-defined template. Add strategic buffers the CCPM way, in order to make your projects robust and protected against risk & variability. Or use one of the other methods.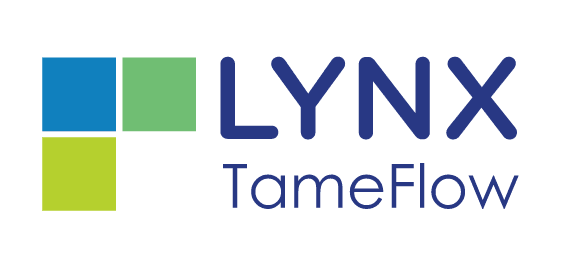 Manage your work packages and sub-tasks with TameFlow. Visualize and prioritize your Kanban or Agile | Scrum or your own workflow in projects. LYNX TameFlow is fully integrated with LYNX for Project and Portfolio management and proven methods like Critical Chain Project Management (CCPM).
Optimize your project portfolio
Optimize your multi-project portfolio by using Lynx advanced decision support feature for staggering and pipelining.
Take better decisions about when to release and start projects with the LYNX Release Wizard.  Release your projects exactly at the right time into the "pipeline", not too early and not too late. Selecting the right release dates will prevent resource overloads. Your projects will keep flowing smoothly through your organization and delivery dates will be met.
View your entire project portfolio
Monitor the health of your multi-project portfolio fast and easy. One picture summarizes it all. See which projects are in red and require extra attention in order to meet the due-date or quality level.
Smart priorities will help to get work done. Lynx will tell you what to do fist.  Focus and synchronise across teams and departments. Get everybody on the same page.