For the past three years, Theory of Constraints International Certification Organization (TOCICO) has organized the annual Critical Chain conference. As the name suggests, the conference is focused on Critical Chain Project management (CCPM) and is for project managers and portfolio managers who are interested in project transformation and learning the powerful TOC application of Critical Chain Project Management to deliver more projects faster, better, and at a lower cost.
We spoke with TOCICO members, Jennifer Eckman and Christianna Devoe about what makes Critical Chain 2023 so exciting and what attendees can expect from it. 
Meet the TOCICO team
Jennifer Eckman is a long-time supporter of Theory of Constraints (TOC) and was also a dear friend of Dr. Eliyahu Goldratt, the creator of TOC and CCPM. She brings more than 25 years of marketing and operations expertise to TOCICO where she works alongside the board members, committees, members, and support team. 
Her colleague Christianna Devoe was first introduced to Theory of Constraints in 2004 as a participant in the TOC Odyssey program. She recently joined TOCICO and now plays a critical role to plan, coordinate, and execute TOCICO events and conferences.
Here's what they had to say about this year's event. 
Critical Chain Goes Online
"This year is the 3rd Annual Critical Chain Conference. The focus of the Critical Chain Conference is the CCPM method."
"This year we have decided to use a true virtual conference platform to provide a better experience and engagement for attendees and sponsors.  We've signed up with a NEW conference platform – BigMarker. It's fantastic!"
What to expect 
"The 2-day conference program includes 3 topic areas: 
(1) Critical Chain in Practice 
(2) Insights into the Critical Chain Method
(3) New Developments and Adaptations of Critical Chain."
"There will be introductory educational sessions for newcomers, advanced sessions and new developments for seasoned TOC practitioners, case studies, live Q&A with presenters, as well as Chat Rooms, a Networking area, and Expo Hall with opportunities to engage and connect with other attendees. The event will feature top-level thought leaders and dynamic high-profile speakers like Efrat Goldratt who will do a keynote and tell the story behind her new book Goldratt's Rules of Flow!"
A-dato at Critical Chain 2023
Here's what you can expect from A-dato at the Critical Chain 2023 conference. 
Flow at Work on the Shop Floor at Bruns 
April 18, 18:00 CEST
Bruns has been active in the museum world since 1963 and is today delivering projects for science centers, visitor and information centers, and delivering brand experiences.
In this live presentation, Mr. Bo Burgmans, Managing Director at Bruns, and Mr. Gijs Andrea, Managing Director at the Better Results Group, will share their journey with the implementation of Critical Chain to manage the Bruns projects and project portfolio. This presentation is hosted by Mr. Ad Vermeulen, Managing Director at A-dato.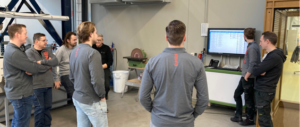 The Rules of Flow in Action
April 19, 16:00 CEST
This year at Critical Chain '23, we will discuss the implication of the book 'Goldratt's Rules of Flow' by Efrat Goldratt-Ashlag, and how its concepts can be applied in real life with the help of our product, LYNX. 
The discussion will take place in a video podcast format with our two experts, Ad Vermeulen and Niels Mani, who will break down some of the rules and explain how they are observed in reality in an unconstrained conversation.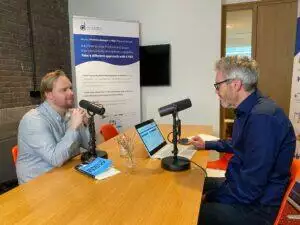 Software Panel
April 19, 17:00 CEST
CCPM software such as LYNX helps companies shorten project timelines, complete more projects per year, and deliver them reliably. All questions you may have in connection with the introduction and use of CCPM software will be answered here. Take advantage of the opportunity to receive competent advice from several software manufacturers at the same time.
Join us at Critical Chain 2023
FREE Live tickets are still available. VIP tickets are available which include full Live access, entry to VIP areas, 1 year On Demand, and 1-year TOCICO Membership. 
Please visit criticalchain2023.com for full details including the program and speakers. TOCICO would like to offer guests of A-dato a special price for the VIP ticket of only $199 (regular $249) with promo code ADATO2023 at www.criticalchain2023.com