A-dato Customers Presenting at TOC Conference 2019
On 22 November 2019 the annual TOC User Conference took place in Heidelberg, Germany, with as central theme:
"Beyond Agile": Changes that really bring value
Customers of A-dato presented during the day their experiences and achievements, as a result of implementing Multi-Project Management, using LYNX and LYNX TameFlow, and how they integrated Agile and Kanban workflows.
These customers are:
Beyond Agile – TOC User Conference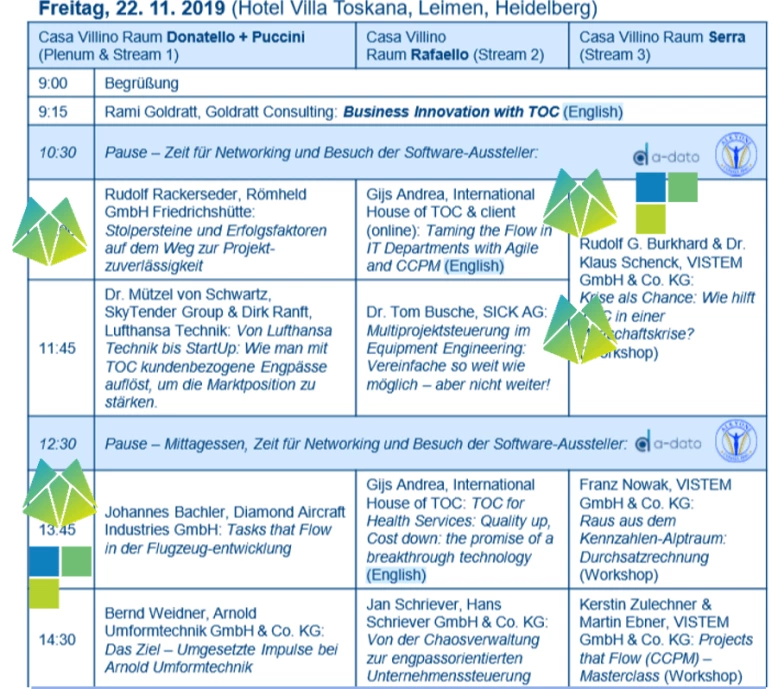 Want to learn more?
Contact us to find out more about these implementations.
If you would like to receive the handout of the presentations send an email to Support@a-dato.com.