Multi-Dimension Resource Management
Get insight in demand for specific skill and competencies. Give your projects the optimal resource availability and avoid delays due to non-availability of competent resources
Advanced multi-dimension Resource Modelling
LYNX separates "resources", "skills" and "dimensions".  The available capacity can be defined on these levels accordingly: resource, skill and/or dimensions (capability).
LYNX is therefore able to select qualified resources for a task, taking into account 1 or multiple dimensions.
And at the same time LYNX maintains a lot of room to optimise the planning and consider more alternative staffing options, and make a trade between resource requirements and earliest availability.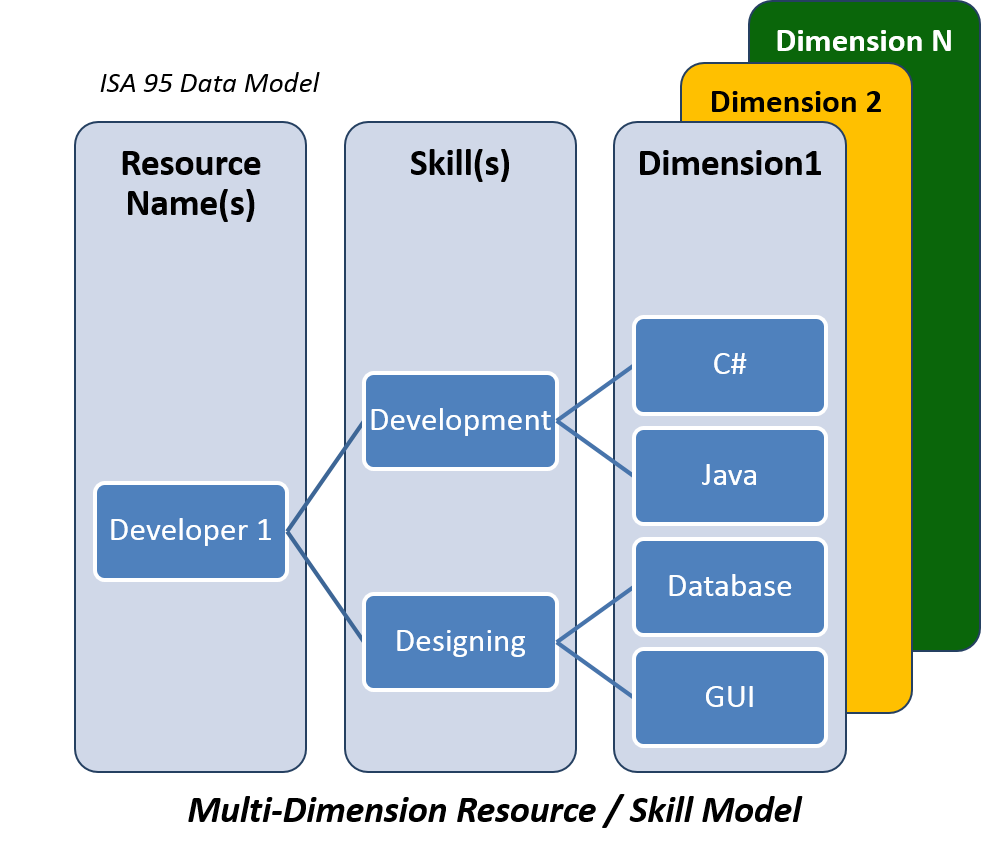 Availability and Calendar System
LYNX contains a sophisticated calendar and availability system. Non-Working periods, such as vacation or training, are easily defined.
Also availability schedules for part-time workers can easily be modeled and maintained, using the calendar rule system.